It has been quiet on this blog for a while, as I began a new adventure in May: working at the National Ombudsman. In this blog, I share what prompted me to make the switch and what new questions I will be working on in the near future.
If you've been following this blog for any length of time, I'm sure the switch will come as no surprise and you'll also recognize that I invariably begin each new project with a bundle of questions. So a great first blog about a new adventure.
In April, I was a guest on the podcast Astrid and Vasilis Talk Easy (listen tip!). It was my last week at DUO, and in the podcast I talk at length about why I love working in government and why I'm continuing to work at the National Ombudsman.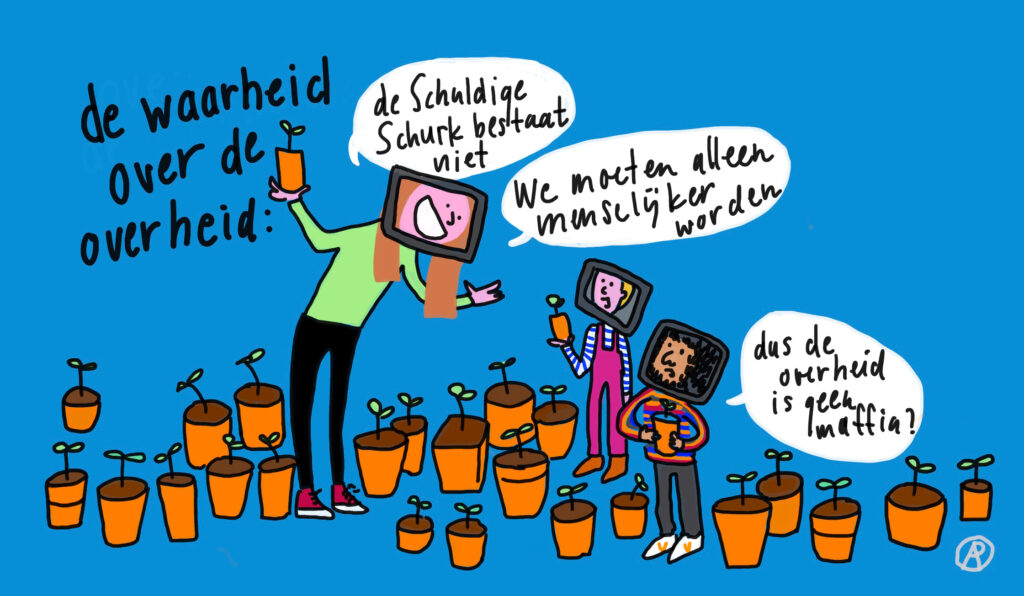 In January, I told my manager at DUO that I wanted to work with issues that are government-wide. Problems for citizens with the government don't stop at that one counter; that's what I wanted to learn more about.
We agreed that I would look for the next step and coach colleagues to take over my role. I still mapped out as much as I could, for example, our research methodology, which I could very usefully use in my application to the No (new acronym yay).
But before it came to that, I started looking. After all, what exactly did I want to learn?
Government-wide, citizen-based
During that conversation with my manager, I had been working one day a week for a while for the Work in Progress Program where I was co-writing a government-wide vision for shared service delivery. It struck me that it is difficult for government organizations to take responsibility beyond their own boundaries for problems that citizens experience, even though this is necessary to really improve the relationship between citizens and government.
I also noticed that I had blinders on myself. I had been working at the Executive Agency of Education for 7 years and was mostly concerned with digital services, cash flows and education. I sometimes got comments on this blog "yes, you work for the national government for sure, with the municipality things are very different you know".
Your relationship with government is broader than digital (financial) services. And I don't really know much about that yet. So I wanted to engage with topics about citizens' environments, their homes, their lives, the goals they themselves have and not necessarily just the (digital) contact with the government.
Last November, I tracked my own relationship with the government for a month. I visualized my contact (however small) with a government counter and what departments, processes, organizations, ministries and laws were behind it. It was some work, but I learned a lot.
An experience with one counter intervenes with the experience with another process. Some things came to me all at once, but the organizations didn't know about them. Small encounters, sometimes unconscious, didn't seem like much, but piled up, I had a stressful month.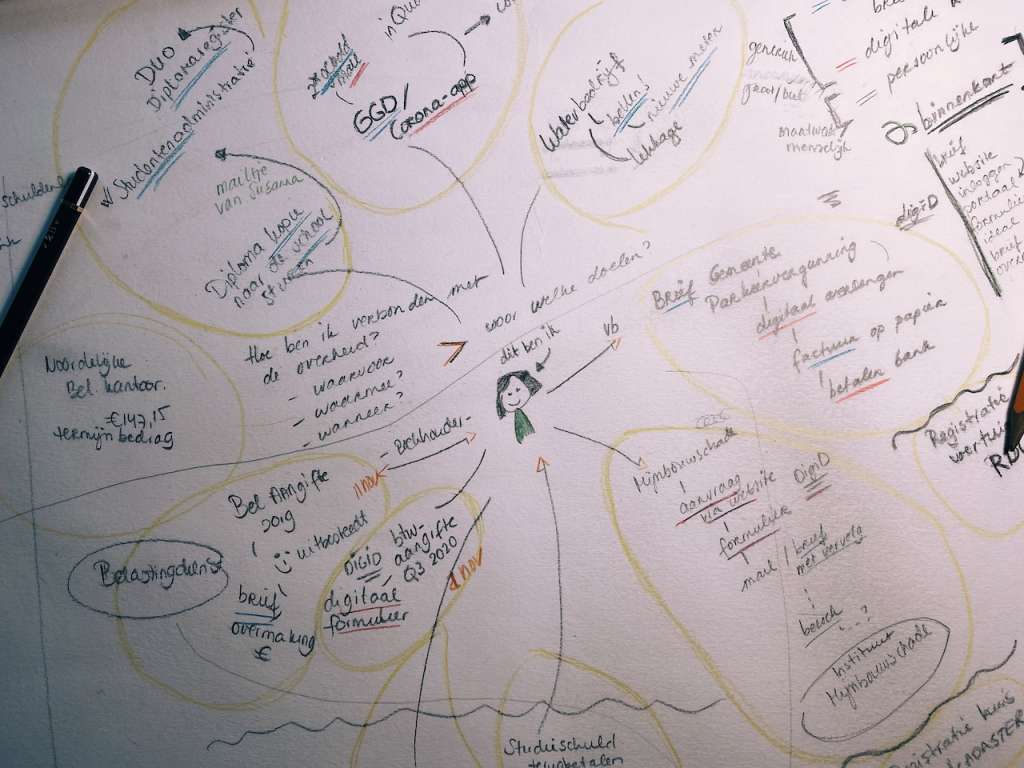 I met Janet Ramesar and together we mapped out her experiences with the government around the benefits scandal. On a timeline you can see how one turns into the other: you have one relationship with the government and interaction with one organization is not isolated but builds (or breaks) your entire government relationship.
I decided that over the next few years I wanted to look at the dynamics between government and citizens from different angles, in order to gain better insight, fine-tune my vision and iteratively improve that relationship between government and citizens in the places where I work. Spending time looking through the glasses of the National Ombudsman fits perfectly with that goal.
What does the Ombudsman do?
You can go to the National Ombudsman if things go wrong between you and the government. We will help you get started if you call, email, send a message through the website, mail, or smoke signal. Complaints from citizens can also become patterns. In this case, we examine structural problems and trends in government. With this, we want to help government learn to be ever better at being there for its citizens and acting properly.
The National Ombudsman is a person, Reinier van Zutphen. He was appointed by the House of Representatives. But the National Ombudsman is also an institution, an organization with 200+ colleagues who support the person the National Ombudsman is working for.
As project manager, I am responsible for one of the research topics on the ombuds agenda, the one on Livability. This includes studies such as the energy transition, environmental law and the effects of gas extraction in Groningen and its surroundings. In addition, I will be working on our own research structures and the effect we are having with them to help the government learn.
The collection is expanding
About what I learn and do, and how I approach it, I continue to write. Following the example of the wonderful comic A day at the park, I am adding the following questions to my growing collection:
How do your experiences with the government affect the life you lead and the confidence you have in your future? What causes trust to be lost and how can government restore trust? For example,with residents in the earthquake area.
What patterns interact government-wide, and how can you organize responsibility (and thus solutions!) for this in a chain of organizations?
How can we tell citizens' stories that do justice to their perceptions and complexities, when they do not fit into the estimated boxes of government?
How do you structure and organize ombudsman research to help government learn? The National Ombudsman has the feedback loop of citizen – policy – counter, what can I learn from this how to organize that kind of feedback loop government-wide in the government itself?
How can the government bring citizens along in major changes such as the energy transition so that it is fair? What does this mean for citizen participation, the way you interact with government and how it organizes its services?
If the government withdraws itself more and leaves more to the market or to citizens themselves, how can the government still remain available to citizens to help them when things go wrong or support them in their new civic role (for example, with the new Dutch environmental law)?
Oh, and with each book or article I read, this list gets longer. So I'm sure there will be some blogs coming out of that in the near future :). If you have any tips, on the above questions or new questions, let me know, great!