Almost a year after the floods in Limburg-South, how is the damage compensation going? Have people already returned to their homes and "is everything back to normal"? Or not? In early March, I went with a colleague for three days to Valkenburg aan de Geul, Gulpen-Wittem and Meerssen to see for myself the aftermath of the floods. I took my camera with me.
In this blog, you can read about how we approached this visit, about my musings on these types of events in the future and what effect they have on citizens' relationship with government.
The trigger
In January, Reinier van Zutphen, the National Ombudsman together with Jan, a colleague, paid a regional visit in Limburg as they often do. Among others, Reinier spoke with the mayor of Valkenburg, Daan Prevoo. He told him that with that aftermath, things did not go well at all. The following week, Jan asked if I wanted to go with him to Limburg on short notice for a bit longer to see exactly what was going on. I went along because I did research on the effects of gas extraction last year and we saw some overlap at first glance.
From Monday to Wednesday, we were guests of the three municipalities most affected during last year's floods: Valkenburg aan de Geul, Gulpen-Wittem and Meerssen. Staff who are working a lot with the aftermath of the floods had created a program for us.
But first: what happened last year?
During the week of July 14, it rained tremendously in Belgium and Germany. This led to floods that then flowed into South Limburg. I found this clip from the youth news that shows well what residents had to deal with:
On July 16, after a crisis council, the cabinet formally declared the flood in South Limburg a national disaster. On BNR that day: "This means that the cabinet will put into effect the Damage Compensation Act. That way, victims will quickly get clarity on whether their damage will be compensated by the government, if their insurance does not cover it."
But so it's not going well. We went out for three days with employees of the three Limburg municipalities to get a picture of this ourselves.
Beforehand, Jan and I looked for all kinds of things. I visualized this on a timeline. Approximately what has happened and what bottlenecks do we already see based on what we find online?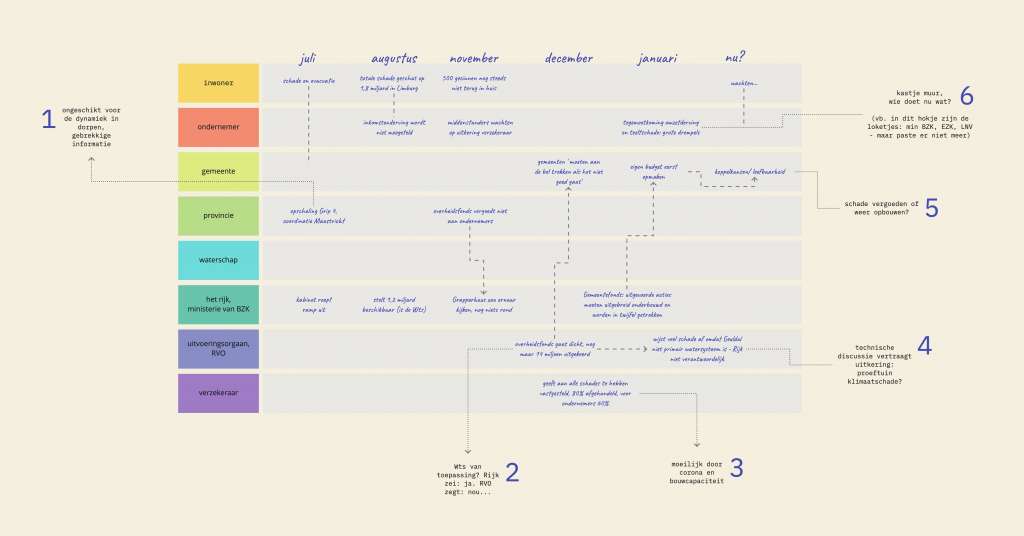 We used this timeline as a conversation starter on Monday. Our questions in this regard were:
Who are the key parties in the aftermath and how do they relate to each other? How do the most affected areas differ?
What are causes and effects that have happened in recent months? Are there chain reactions?
What are money flows and who has access to what?
What bottlenecks are there and do they have relationships with each other?
What do residents and business owners notice about this? How do consequences impact them and those around them?
On large flip charts we mapped out the answers. By the end of the afternoon, my head was full of all the money flows and dead ends in the arrangements. How do we make sense of this?
Real stories from real people
The following days we visited residents and business owners. I had my camera with me to immediately capture what we encountered.
For example, with a man my age in Valkenburg who will probably be living in a cottage with his girlfriend and baby until next year. He is caught between the insurer and the Netherlands Enterprise Agency (RVO), no one wants to get burned on the likely problems with his foundation. He is now receiving an allowance from a private fund to find out what the problem is so that things can move forward again.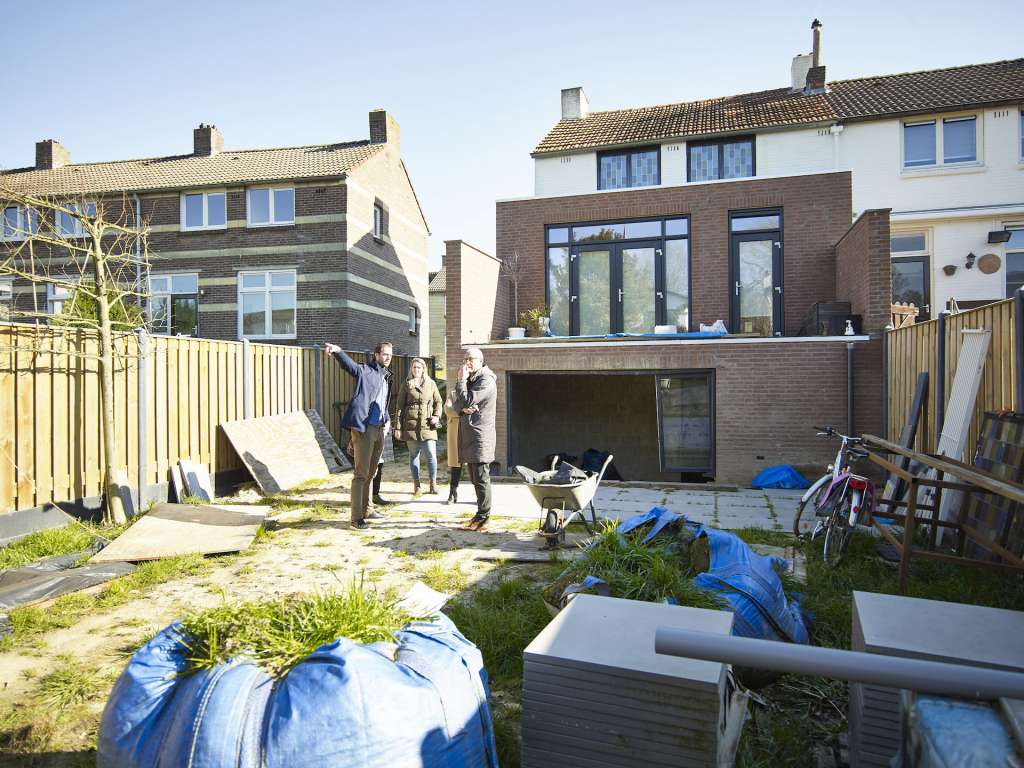 At a couple in Gulpen-Wittem who are still doing a lot of work in their home. After last June's rising water, they again placed sandbags at the doors, the now sweetly babbling brook is flowing directly behind their home. They would like organizations to help them how to proactively protect their homes from future high water but there are no arrangements for that. They are for damage afterwards though.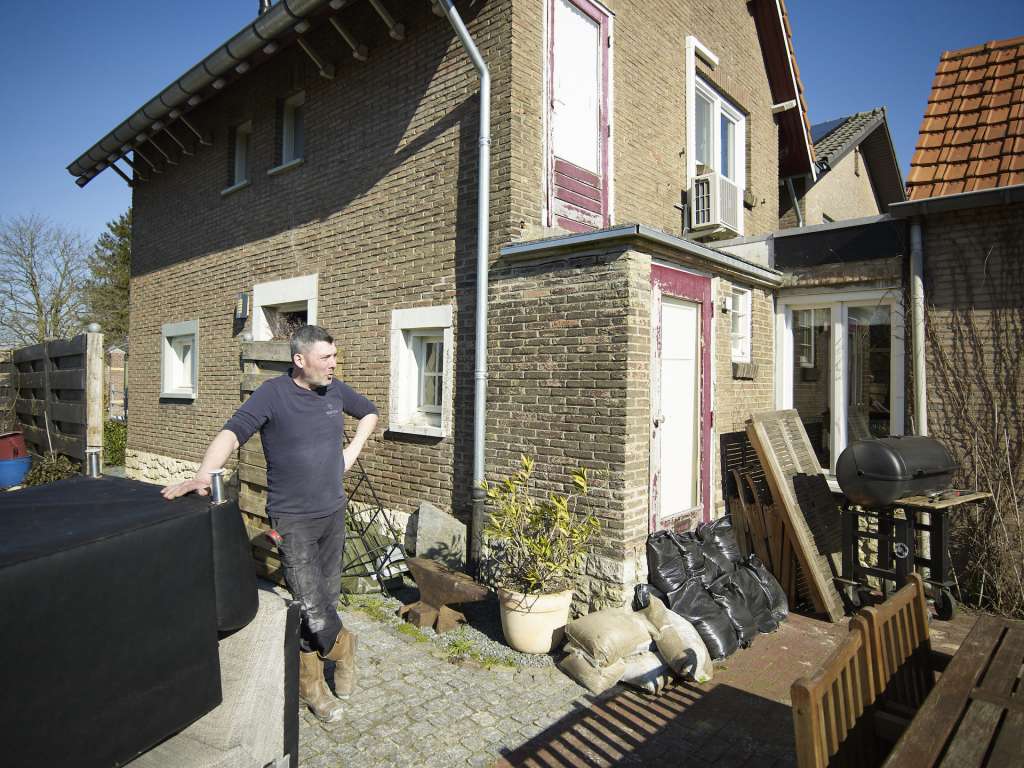 A gentleman in Meerssen who still lives in the garage because the house has not yet been renovated. He is left with a gap between damages and compensation of 80,000 euros that he has nowhere to invoice.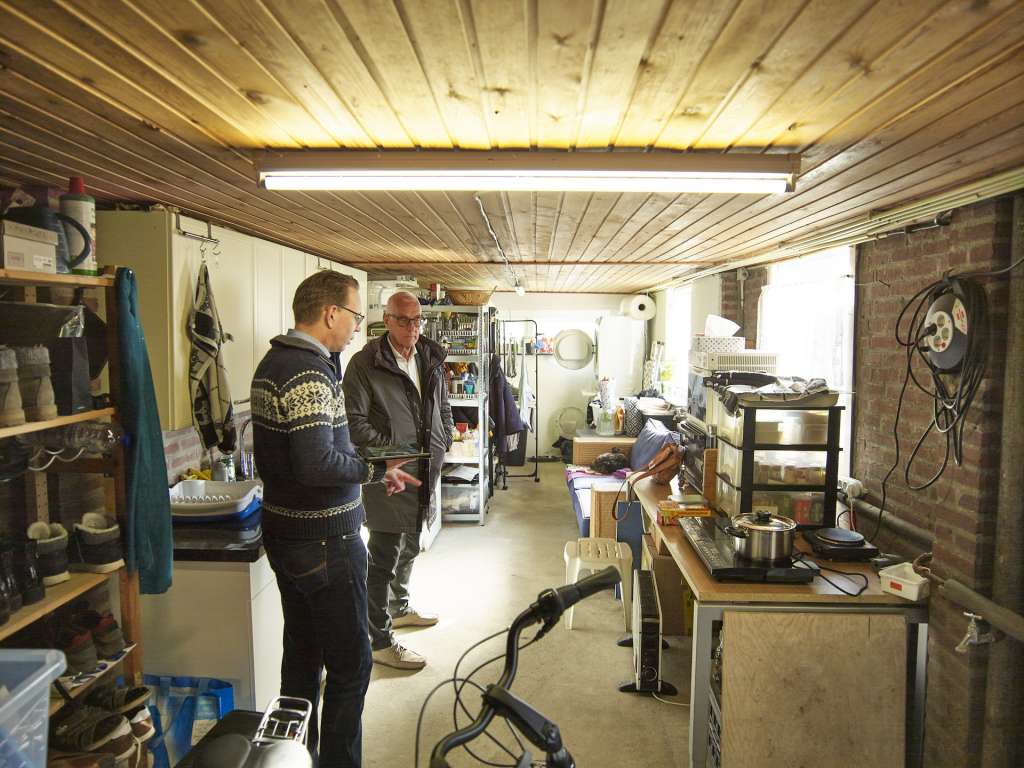 All indicated that they had different expectations, perhaps naively, when it was said last year that the floods were a disaster and that the government was going to help them. A year later, that turns out not to be so simple.
How do we move forward?
I see two routes in front of me.
In the short term, I think we need to make the maze understandable. The maze of money flows and schemes that are there for residents and business owners but have dead ends where citizens get stuck. The stories we encountered are examples of this, these people are at the end of such a dead end and cannot go on.
How can the government design such a maze? Probably with good intentions, I know few rogues in government. But still: the government promises something, which is positive, only to design squishy bureaucracy. Why are we doing this? And how come it turned out this way? What can the National Ombudsman do in this regard?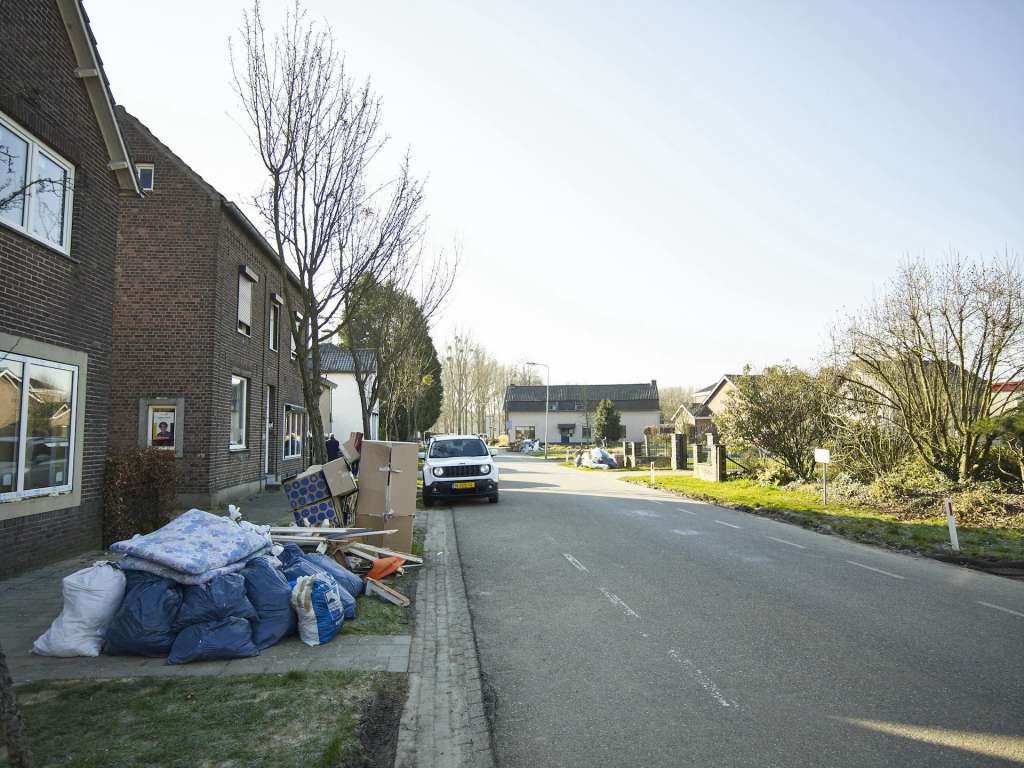 In the long run, I think it would be interesting to delve into future events related to this kind of climate conflicts. The people we spoke to, both resident and mayor, are all concerned with the next time this will happen. Because there is no question in their minds that this is not an incident. Something needs to be done in the Geul Valley.
Who is in charge? In part, if still possible, to prevent such major floods from happening again, to warn when they happen and to deal with the consequences quickly and appropriately?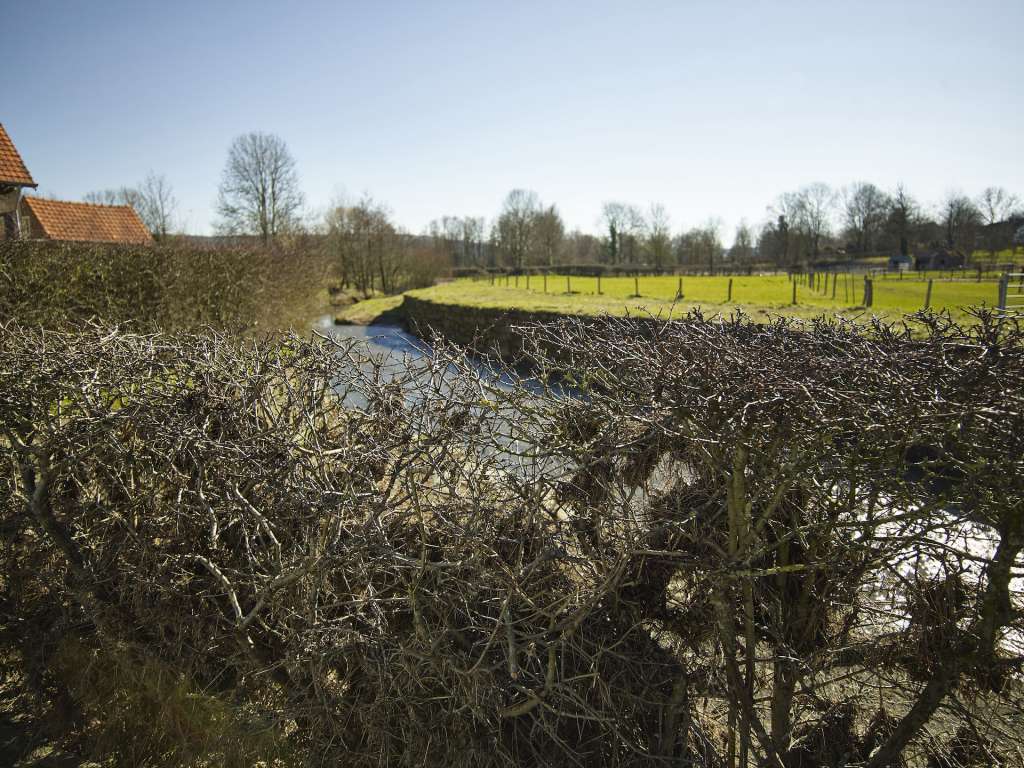 Last year, I read many books about climate change and what lies ahead. What should citizens expect from government in this type of climate conflict? And what does this mean for how government designs itself?
This is still a new area for me. So I would love to hear who I can talk to further about that and what to read or listen to about it. Let me know.